Baltic Network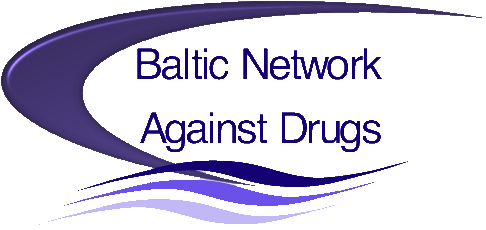 "Baltic NGO Network Against Drugs" - an informal association of NGOs from the Baltic Sea region - was established in 2007-2009 in framework of Nordic Council of Ministers' funding programme for NGOs in the Baltic Sea Region as an extension of the Global Youth Network (established by the UN Office on Drugs and Crime), and includes non-governmental organizations from the North-West region of Russia, Belarus, Latvia, Lithuania, Estonia and the Nordic countries. To date, over 40 NGOs from Russia and neighboring countries, including 22 organizations from Russia and 5 from Belarus, have taken part in the events of the Baltic Network.
A series of projects have been realized in the framework of the Network with support of the Nordic Council of Ministers. Among them: "Creation of the territorial model of family violence prevention" (2009), "Social marketing as the powerful tool for drug and alcohol abuse and HIV prevention" (2010), "Resilient children of addicted parents. Exploiting the potentialities of civil society to prevent social exclusion" (2012). Memorandum of Understanding Between Nordic Alcohol (NordAn) and Drug Policy Network and Baltic NGO Network against Drugs was signed in 2009.
We propose to join Baltic Sea Region NGO efforts for active exchange of skills, experience and knowledge in the field of drug abuse and HIV prevention, promotion of a healthy way of living, promotion of youth participation in prevention and care work for drug addicts and HIV-infected. The network activity is aimed at introduction of new approaches, coordination of activity, distribution of the best practices in the network for enhancing new care and preventive technologies application.
Organisationa - network co-founders:
-Sweden: "European Cities Against Drugs", "Criminals Return Into Society" Stockholm;
-Norway: "RUStelephonen 08588", "Youth Against Drugs - UMN" Oslo;
-Lithuania "Klaipeda Drug and AIDS prevention group" Klaipeda;
-Byelorussia "Real World" Svetlogorsk Gomel oblast, "Belarus Association of UNESCO Clubs" Minsk.
You may find full list of functioning (as at 01 May 2017) organizations that participated in the activities of the Baltic NGO network against drugs here.